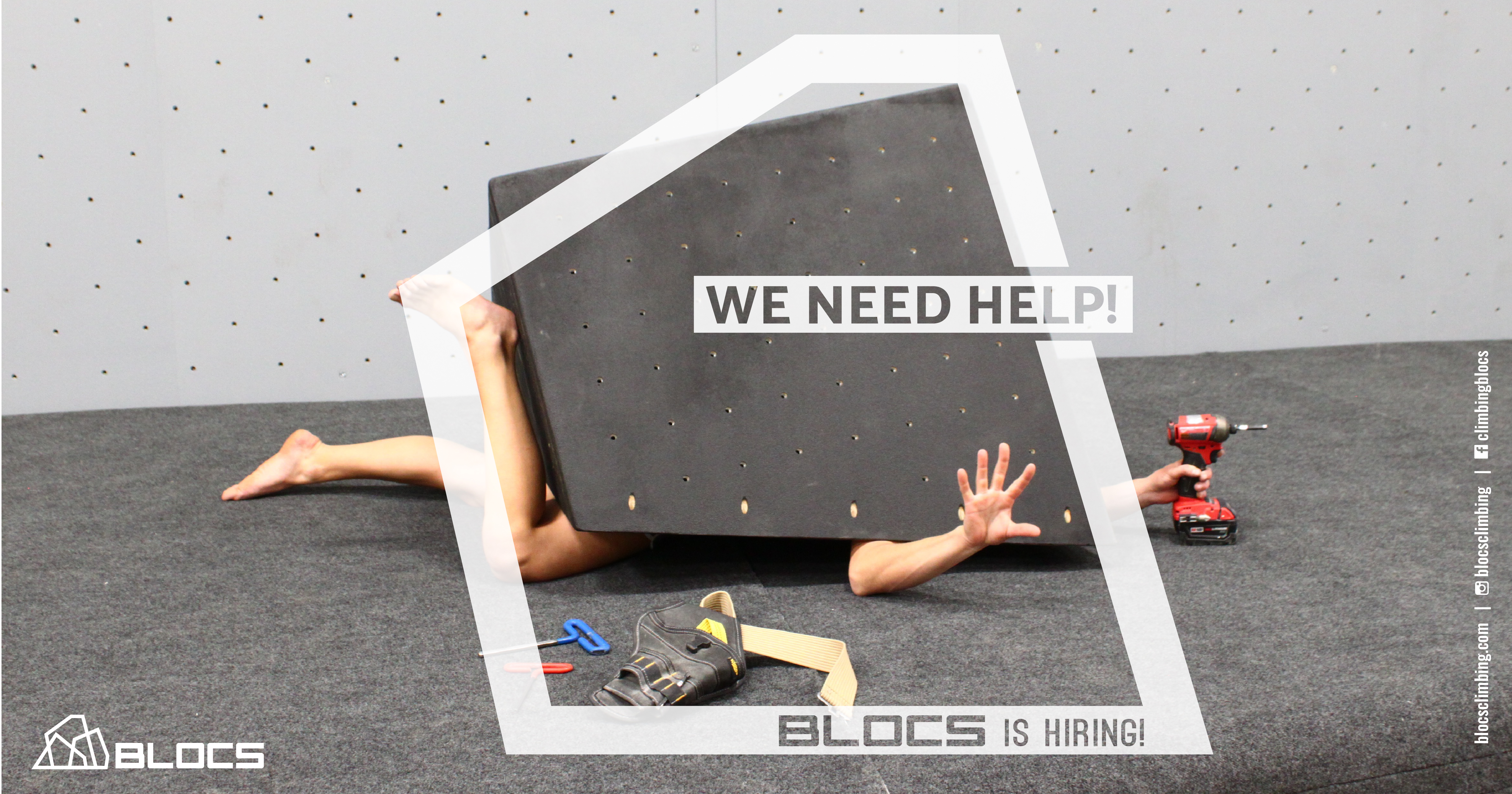 JOIN OUR TEAM!
Current Job Opportunities:
If you are interested in more than one position, please let us know!
JOB DESCRIPTION:
Front desk staff is responsible for a variety of tasks including customer service, risk management, and general climbing instruction. We value friendly, detail-oriented staff, preferably with climbing experience. Applicants must have a strong work ethic, must be efficient and able to work on a reliable schedule. Applicants should have a positive attitude, be quick problem solvers, and work well with others. Excellent customer service is a must.
Work hours: Full & Part-time
Starting pay: $16/hr
Must be 18+ years old to apply.
PRIMARY DUTIES + RESPONSIBILITIES:
Open and close facility
Greet and check-in patrons
Give facility orientations
Operate cash register and computerized point-of-sale (POS) system
Maintain knowledge of gym programs and products
Selling membership/passes/retail items
Answer phones, take messages, register customers for classes/clinics/events
Maintain a clean and organized gym environment for all patrons and staff
Teach beginning and intermediate climbing classes based on experience and skill
Mitigating and managing risks in the facility
Process concerns/complaints in a friendly and professional manner
Respond to emergency situations as required
Cleaning/physical labour
QUALIFICATIONS
First aid/CPR level A before starting
Clean Police Information Check before starting
High school diploma
Previous customer service experience preferred
Climbing experience is preferred
TO APPLY:
Please email resume and cover letter to:
Kristine McKay – kristine@blocsclimbing.com
JOB DESCRIPTION:
BLOCS is looking for routesetters who can set and forerun consistently high quality and creative boulder problems on a variety of terrain.  Good climbing technique and ability, an eye for detail, and excellent communication skills are required.  Routesetters must be willing to learn and further develop routesetting and overall climbing skills.
This is a part time position (1-2 days/week) with availability to work special events, clinics and competitions.
NOTE: regular shifts are during the week, during the day, all year round
Must be 18+ years old to apply
PRIMARY DUTIES  + RESPONSIBILITIES:
Set and forerun full range of boulder problems according to setting objectives
Involvement in daily route setting activities (e.g. holds stripping and washing)
Ensure staff and customer safety during route setting activities
Organise, inspect and maintain setting equipment, holds, and climbing wall
Assist the head routesetter with various day-to-day operations and ongoing tasks
Assist with general gym maintenance when needed
Uphold gym safety standards and best practices
Set for climbing competitions, clinics, and special events
Respond to member/staff feedback on routes
QUALIFICATIONS:
Previous route setting experience
Indoor and outdoor bouldering experience preferred
Comp setting experience a plus
Have a good understanding of climbing movement and technique
Ability to seek, accept, and give constructive feedback and criticism
Climbing wall and equipment inspection and maintenance experience preferred
TO APPLY:
Please email resume and cover letter outlining climbing and setting experience to:
Selena Wong – selena@blocsclimbing.com